Resolution Foundation (in collaboration with abrdn Financial Fairness Trust)
Programme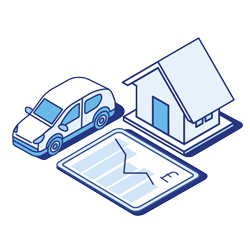 Assets
Duration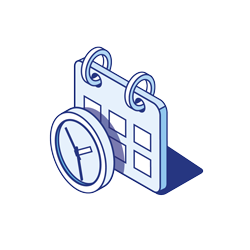 October 2019 – October 2022
Grant Awarded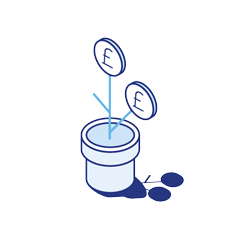 £190,000
Project summary
Investigating the size, nature and distribution of wealth in Britain, and consider relevant policy reforms primarily focusing on taxation and closing wealth gaps.
Context
Wealth has grown significantly in recent decades, increasing from three to nearly seven times GDP (or £13 trillion) since the 1980s. This shift is driving major changes for Britain – from fast-growing inheritances, to generational gaps, and a decline in the role of income in determining lifetime living standards. Despite the growing importance of wealth, there has not been a commensurate increase in its role in our policy and research debates. Recent progress in the availability of data on household wealth has not been built on to close this gap by increasing our awareness and understanding of wealth trends – including significant differences across age, generation, gender, place, income, and parental wealth. Nor has enough focus been given to policy interactions with those trends.
On the policy front, two areas stand out as needing more attention. First, in a high-wealth world, policies that help households build up wealth and close wealth gaps will need to be a bigger part of debates – from home ownership to pension savings. And second, there is a need for a concerted, long-term focus on wealth taxation, which instead of increasing as wealth surged, has remained stubbornly flat in recent decades.
Project overview
This strategic partnership between abrdn Financial Fairness Trust and the Resolution Foundation aims to increase understanding of and engagement with the role of wealth in 21st century Britain, with the objective of improving policy making in the 2020s. Its defining features will be a long-term and rigorous analytical focus on wealth trends with active engagement in policy debates, particularly around wealth accumulation and taxation
The core regular publications will include a wealth audit series and policy-focused deep-dive publication each year.
The core of the proposed audit would be built around quantitative analysis of official datasets, providing:
A snapshot of household wealth in the latest available data;
Deep dives into the components and distribution of household wealth that underpin headline shifts;
An exploration of how this picture has developed over time, and a forward look to likely future developments;
A consideration of the interactions between wealth and wider trends in living standards, particularly in the labour market and the benefits system, and what these mean for the future financial health of households, particularly those on low and middle incomes.
While the audit will offer a regular and comprehensive overview of the wealth of families in Great Britain, each year a second publication will provide a deeper dive into a specific policy topic. Such an intervention would aim to increase the visibility of the issue and put concrete policy options into the public domain. RF and Financial Fairness will jointly identify topics most in need of detailed examination and likely to be of public policy relevance.
Publications
Home County: Options for taxing main residence capital gains - December 2021